News Updates
Man Who Identifies as Woman Wins Democratic Gubernatorial Primary in Vermont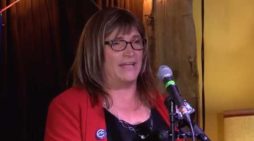 BURLINGTON, Vt. -- A man who identifies as a woman has won the Democratic gubernatorial primary in Vermont, becoming the first "transgender" person in the United States to be nominated for governor. David Hallquist, who goes by the name Christine, identifies as a progressive and is the former CEO of the Vermont Electric Cooperative. Born a man and married to a...
Mexican Pastor Survives Assassination Attempt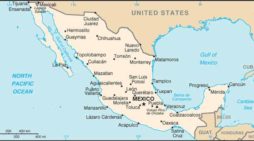 (World Watch Monitor) -- A Mexican pastor who survived an assassination attempt in the notorious border city of Juarez in June says he was targeted because his church's work is seen to negatively impact upon the efforts of drug cartels. A hitman entered the pastor's home on 12 June, making him kneel down on the floor and telling him "you don't know who you...
Satanic Temple Trucks in Baphomet Statue for Event Calling for Equality After Ten Commandments Installed at Arkansas Capitol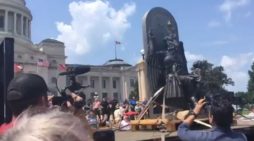 LITTLE ROCK, Ark. -- The group known as The Satanic Temple temporarily unveiled its goat-headed Baphomet statue during a rally outside of the Arkansas capitol building on Thursday in calling for equal representation in light of the installment of a Ten Commandments monument on the grounds. Supporters cheered as the covering was removed from the homage to Satan,...
Do Not Call Us Mormons or LDS Church, Leaders Ask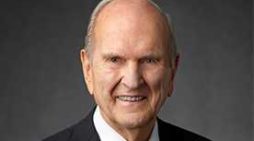 (Reuters) -- Leaders of the Utah-based Church of Jesus Christ of Latter-day Saints on Thursday called on people to stop referring to the faith as Mormonism, although the church acknowledged one of its central texts would still be called the Book of Mormon. An online guide accompanying a pronouncement from the church president also asked people to stop referring to...
'Evil Is a Make-Believe Concept': Couple Who Biked Around the World, Concluding Humans Are Basically Good, Killed by ISIS Terrorists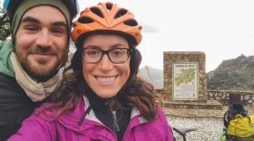 TAJIKISTAN -- A couple who had quit their jobs and set off on a biking expedition last July, concluding from their travels that "humans are kind" and "vil is a make-believe concept," were killed by Islamic terrorists while traveling through Tajikistan last month. Lauren Geoghegan and Jay Austin, both 29, operated a blog entitled "Simply Cycling: Traveling the...
Arrested Iraqi Refugee Found to Be Part of Islamic Terror Group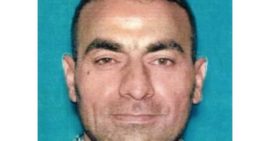 SACRAMENTO, Calif. (Associated Press) — A refugee from Iraq was arrested Wednesday in Northern California on a warrant alleging that he killed an Iraqi policeman while fighting for the Islamic State organization. Omar Abdulsattar Ameen, 45, and other members of ISIS killed the officer after the town of Rawah, Iraq, fell to the Islamic State in June 2014,...
Trinity Western University to No Longer Require Students to Sign Lifestyle Covenant Saving Sex for Marriage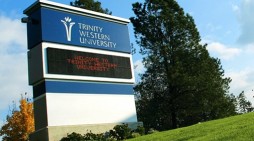 LANGLEY, B.C. -- Trinity Western University, the Christian-identified institution that has been at the center of three lawsuits in which various provincial legal societies that have denied approval for the university to open an accredited law school due to its stance on sexuality and marriage, has decided to no longer require students to sign a lifestyle covenant...
Nepal Implements Anti-Conversion Law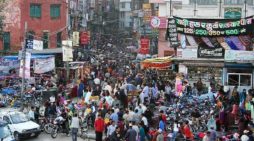 Photo Credit: Pavel Novak Nepal (Mission Network News) — Anti-conversion laws are going into effect this month in Nepal. According to David Curry of Open Doors USA, it's part of a bigger push by India to "Hinduize" their neighbors. " trying to 'Hinduize' their country, and Nepal has been under great pressure from India to strengthen their Hindu...
Baker Back in Court After Colorado Claims He Discriminated by Declining to Make Cake Celebrating 'Gender Transition'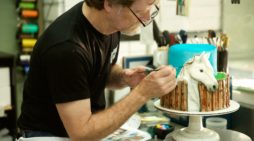 Photo Credit: Alliance Defending Freedom LAKEWOOD, Co. -- The baker in Colorado whose case involving his refusal to make a cake for a same-sex "wedding" celebration is back in court after the Colorado Civil Rights Division has approved another man's discrimination complaint against him, this time for declining to create a pink and blue cake to celebrate a "gender...
Grand Jury Report: More Than 300 'Predator Priests' in Pennsylvania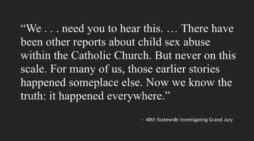 (Washington Post) -- More than 300 Catholic priests across Pennsylvania sexually abused children over seven decades, protected by a hierarchy of church leaders who covered it up, according to a sweeping grand jury report released Tuesday. The investigation, one of the broadest inquiries into church sex abuse in U.S. history, identified 1,000 children who were...