News Updates
The Rising Tide of Persecution of Christians in India's Chhattisgarh State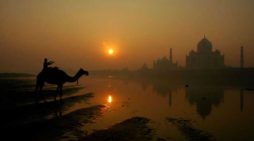 Photo Credit: Half Orc/FreeImages.com (International Christian Concern) – Christians living in the predominantly tribal Bastar region of India's Chhattisgarh state are often targeted by violent Hindu radical groups. Why? Because of the growth of Christianity in the region. This violent persecution is a part of the broader 'Hindutva' movement that has...
Minister Asks Feds to Investigate After Being Threatened With Eviction for Hosting Bible Study in Apartment Complex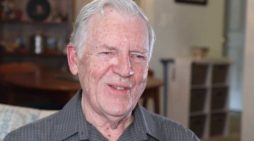 FREDERICKSBURG, Va. -- An elderly minister who had been conducting Bible studies in the community room of an apartment complex in Virginia has filed a complaint with the U.S. Department of Housing and Urban Development (HUD) as he has been ordered to cease holding the offerings in the building under threat of eviction. According to the complaint, Ken Hauge and his...
Montagnard House Church in Central Vietnam Faces Shutdown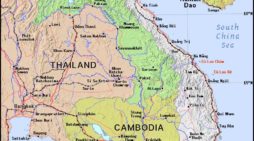 (International Christian Concern) – International Christian Concern (ICC) has learned that on October 7, local authorities attempted to shut down a Montagnard church and took their leader in for interrogation in Daklak Province, Vietnam. On Sunday morning, more than 20 churchgoers gathered at the home of Christian leader Ama Sim for service. Approximately 13...
Andrew Brunson, US Pastor Freed in Turkey, Prays Over President Trump Upon Returning to America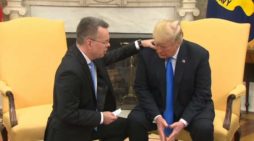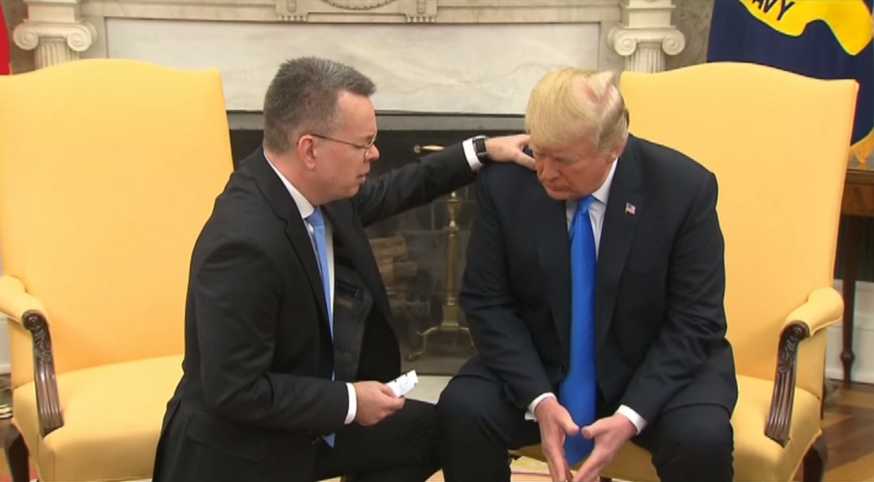 WASHINGTON -- Upon returning home to the United States on Saturday after being sentenced to time served in a Turkish trial, Andrew Brunson, pastor of Resurrection Church in Izmir, laid hands on and prayed for President Trump in the oval office. "We would like to pray for you. We pray for you often as a family," Brunson said during the oval office meeting, which...
Jury Awards $780K in Medical Expenses, Emotional Damages to Men Denied 'Sex-Change'-Related Insurance Coverage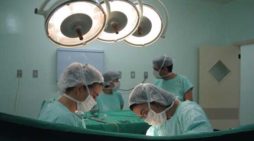 Photo Credit: Fernando Audibert MADISON, Wisc. -- A jury has awarded $479,500 and $301,000 to two male employees at the University of Wisconsin after a judge ruled that the State violated federal anti-discrimination law by excluding "sex change"-related operations from insurance coverage. The jury reached its decision on Wednesday in considering how much...
Homeschooling Increasing Among Kentucky Parents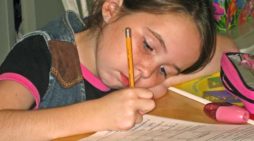 Photo Credit: Sam LeVan (The Heartland Institute) -- Homeschooling is an increasingly popular option for Kentucky parents who want to improve their children's education, according to a report presented to the Kentucky General Assembly's Education Assessment and Accountability Review Subcommittee. More than 26,500 families, or about 3.6 percent of all...
Toronto Police Investigating After Video Captures Woman Shoving, Throwing Metal Clamp at Pro-Life Advocate
TORONTO -- Toronto police are investigating a second incident of violence at a pro-life outreach after online video shows a member of an abortion "rights" group shoving, throwing metal objects and attempting to start a fight with those who were expressing their pro-life views at Ryerson University. According to reports, the incident occurred on Oct. 1 as members...
Abused and Abandoned: Woman and Her Four Children Chased Away by Husband for Faith in Christ
(International Christian Concern) – Two years ago, Dorika Kabuo and her four children were chased from their home by the one they called "protector and provider," Dorika's husband. This happened after Dorika and her children committed their lives to Christ and left Islam together. While speaking with International Christian Concern (ICC), Dorika...
American Pastor Andrew Brunson Freed Two Years After Being Accused of Connections to Turkish Coup Attempt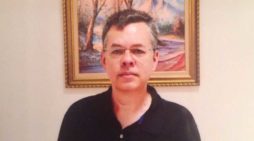 ALIAGA, Turkey -- Andrew Brunson, the American pastor arrested in 2016 after being accused of espionage and having connections to those involved in a failed coup attempt against the Turkish government, is now free to leave the country after a judge sentenced him to time served. "This is the day our family has been praying for," Brunson said in a statement released...
College Cancels Pastor Appreciation Lunch Following Atheist Complaint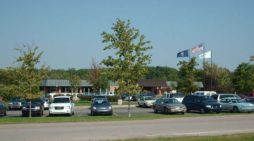 GREENVILLE, Mich. (Ionia Sentinel Standard) -- For the past two years, Montcalm Community College has been hosting the annual Montcalm County Pastors Appreciation Lunch. But the 2018 version of the event, scheduled for Thursday, has been abruptly cancelled, due to complaints from a member of an atheist organization, who claimed the lunch would have violated the...