News Updates
Christians in Nepal Suspect Hindu Extremists in Sudden Attacks on Churches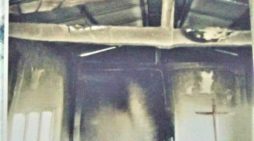 NEW DELHI (Morning Star News) – Christians in Nepal are alarmed after this month's sudden series of arson and bomb attacks on four church buildings, and church leaders suspect authorities are lax in investigating. At the same time, six Christians were arrested for evangelizing while suspected Hindu extremists launched attacks on three church buildings and...
California 'Pastor' Resigns Over 'Vile' Profanity-Laced Tweets Expressing Frustration With City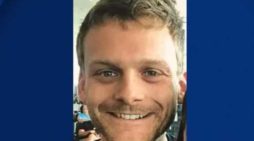 Photo Credit: ABC7 News Screenshot PALO ALTO, Calif. -- A California "pastor" has resigned over controversial tweets in which he used profanity and other strong language to express frustration with the City of Palo Alto. The tweets were characterized as "vile" by the city's vice mayor, who said that he would think twice before sending children to an event at the...
Foster Parents Sue City of Philadelphia for Suspending Partnership With Faith-Based Foster Agency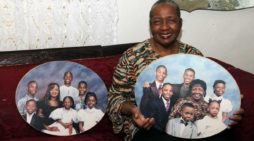 Photo Credit: Becket Law Firm PHILADELPHIA -- Several foster parents have filed a lawsuit against the City of Philadelphia for suspending its partnership with Catholic Social Services because the organization's religious convictions prohibit it from placing children in same-sex households. "he City's actions are creating a severe human cost," the lawsuit...
Evangelical Church Confirms 20 Members Died in Cuba Plane Crash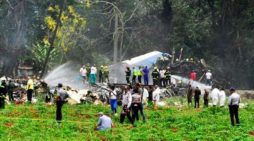 (Evangelical Focus) -- Ten pastors and wives of an evangelical church died in the tragic plane crash near La Habana (Cuba) on Friday 18 May. The Boeing 737 plane of the company Aerolíneas Damojh crashed minutes after taking off from the San José airport, in La Habana. The destination of the flight was Holguin, a city 800 kilometres from Cuba's capital. Only...
Doctor Who Slipped Abortion Drug Into Girlfriend's Tea to Spend Three Years in Prison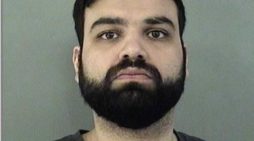 ARLINGTON, Va. -- A Virginia doctor who spiked his pregnant girlfriend's tea with an abortion drug will spend three years in prison, being sentenced to 20 years in prison with 17 of those years suspended. According to reports, Brook Fiske, 37, asked the court to be merciful to her former boyfriend, Sikander Imran, 32. She told reporters last year that when she...
Nigerian Pastor Finds Home in U.S. After Boko Haram Attack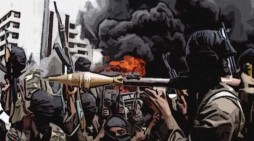 Photo Credit: AK Rockefeller HOLLAND, Mich. (Holland Sentinel) -- David-Olonade Segun's story began long before the fire, but that day---the day his father was killed by terrorists---would set the course for a new chapter in his life. David-Olonade, who goes by the name David, and his wife, both of southwest Nigeria, had begun a ministry in the northern...
20 Attorneys General Sign Brief Supporting Planned Parenthood's Lawsuit Against HHS Over New Funding Criteria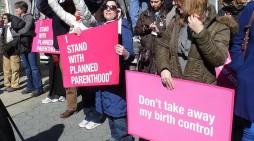 Photo Credit: Charlotte Cooper 20 attorneys general have signed an amicus brief supporting Planned Parenthood's lawsuit against the Department of Health and Human Services (HHS) for altering its Title X funding criteria to prefer groups that promote abstinence and work with faith-based entities. They claim that the new standards will negatively affect the...
Kansas Governor Signs Bill Protecting Religious Convictions of Foster, Adoption Agencies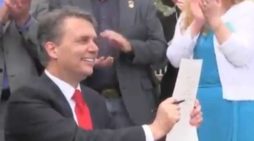 TOPEKA, Kan. -- The Republican governor of Kansas has signed a bill into law that protects the convictions of religious foster care and adoption agencies, in that the government is prohibited from punishing such organizations for declining to place children in certain households when doing so would violate the tenets of their faith. "The actions taken in this...
Sentence Upheld for Pastor in Algeria Stopped for Carrying Christian Literature
TIZI-OUZOU, Algeria (Morning Star News) – A case that began with police in Algeria stopping a Christian suspected of carrying Bibles in his car ended yesterday with a large fine for the church leader. A judge in Tiaret, 600 kilometers (372 miles) southwest of Algiers, on Wednesday (May 16) denied pastor Nouredine Belabed's appeal of a sentence of a...
10 Killed in Texas High School Shooting; Explosive Devices Found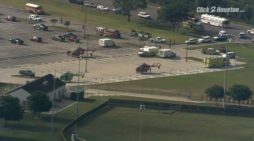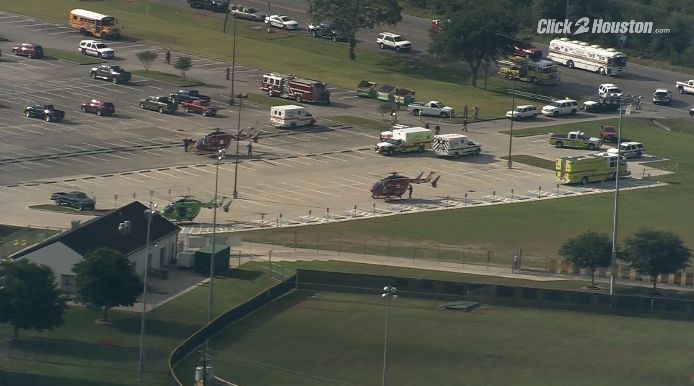 SANTA FE, Texas (Click 2 Houston) -- Ten people were killed Friday in a shooting at Santa Fe High School, according to NBC News, and police are investigating explosive devices found at the scene and nearby. Harris County Sheriff Ed Gonzalez said a majority of those that were killed in the shooting were students. He said that the two people who were taken into...